Zest Books is a leader in young adult nonfiction, publishing books on entertainment, history, science, health, fashion, and lifestyle advice since 2006. Our award-winning books are attractively designed, well researched, smart, and easy to read. So whether you're looking for better ways to cope with stress, new options for life after high school, or a bit more pop culture blended into your information, we've got a book for you!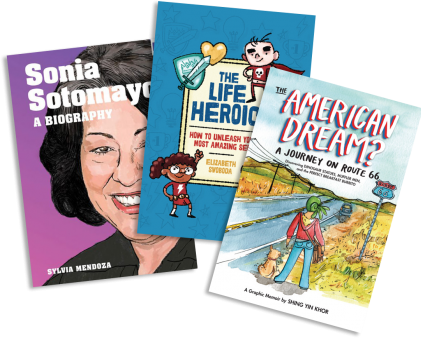 To learn more about our forthcoming books, please visit Lerner Publishing Group. Or sign up below to receive our newsletter!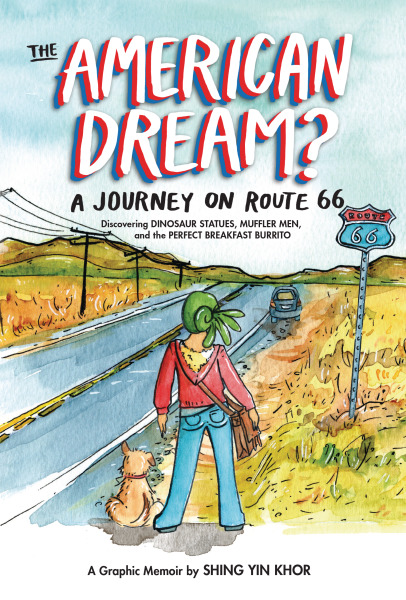 The American Dream?
A Journey on Route 66 Discovering Dinosaur Statues, Muffler Men, and the Perfect Breakfast Burrito
As a child growing up in Malaysia, Shing Yin Khor had two very different ideas of what "America" meant. The first looked a lot like Hollywood, full of beautiful people, sunlight, and freeways. The second looked more like The Grapes of Wrath—a nightmare landscape filled with impoverished people, broken-down cars, barren landscapes, and broken dreams. This book chronicles Shing's solo journey (small adventure-dog included) along the iconic Route 66, beginning in Santa Monica and ending up Chicago. What begins as a road trip ends up as something more like a pilgrimage in search of an American landscape that seems forever shifting and forever out of place.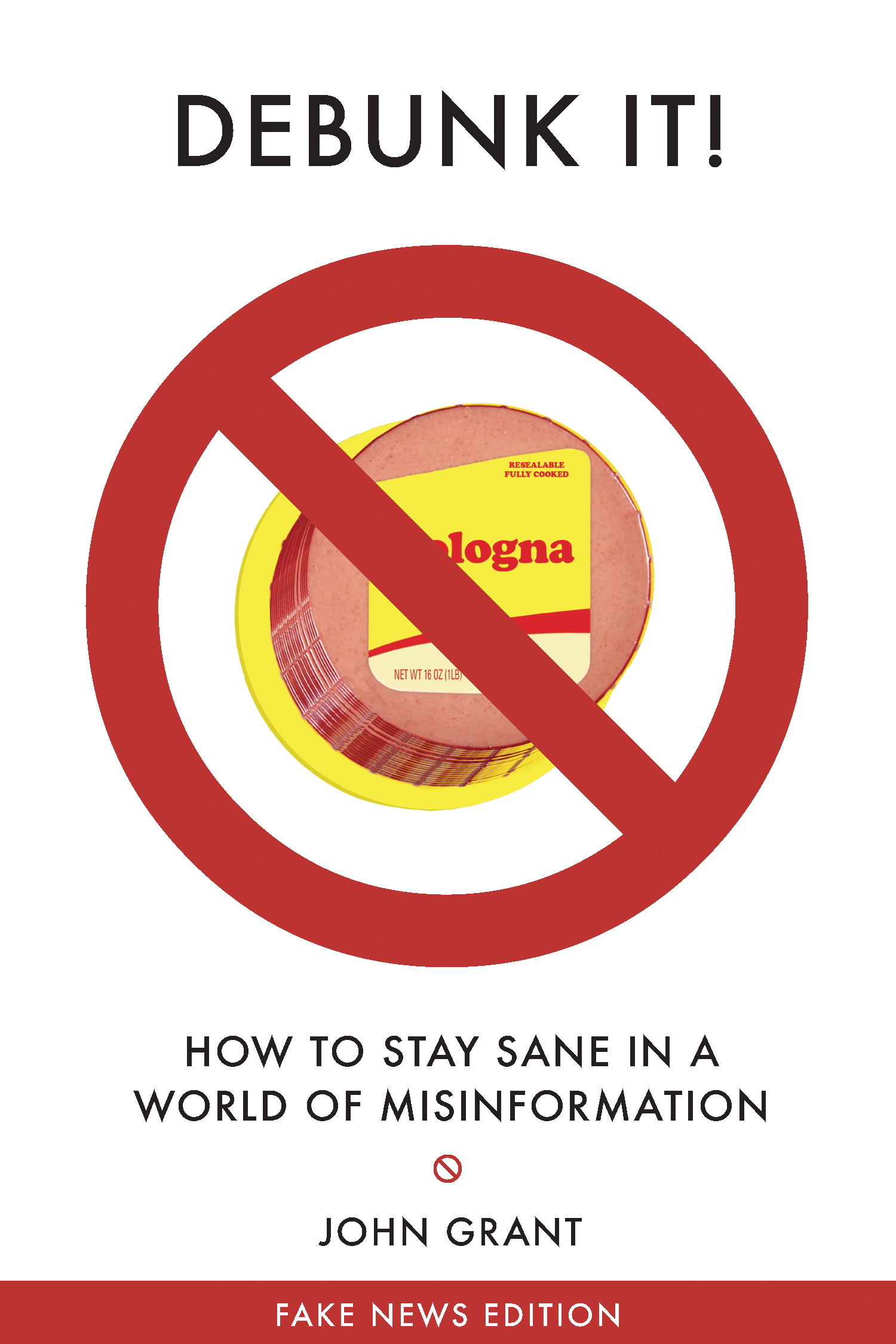 Debunk It!
Fake News Edition: How to Stay Sane in a World of Misinformation
We live in an era of misinformation, much of it spread by authority figures, including politicians, religious leaders, broadcasters, and, of course, apps and websites.
In this second edition, author John Grant uses ripped-from-the-headlines examples to clearly explain how to identify bad evidence and poor arguments. He also points out the rhetorical tricks people use when attempting to pull the wool over our eyes, and offers advice about how to take these unscrupulous pundits down. Updated to include a chapter on fake news, Debunk It serves as a guide to critical thinking for young readers looking to find some clarity in a confusing world.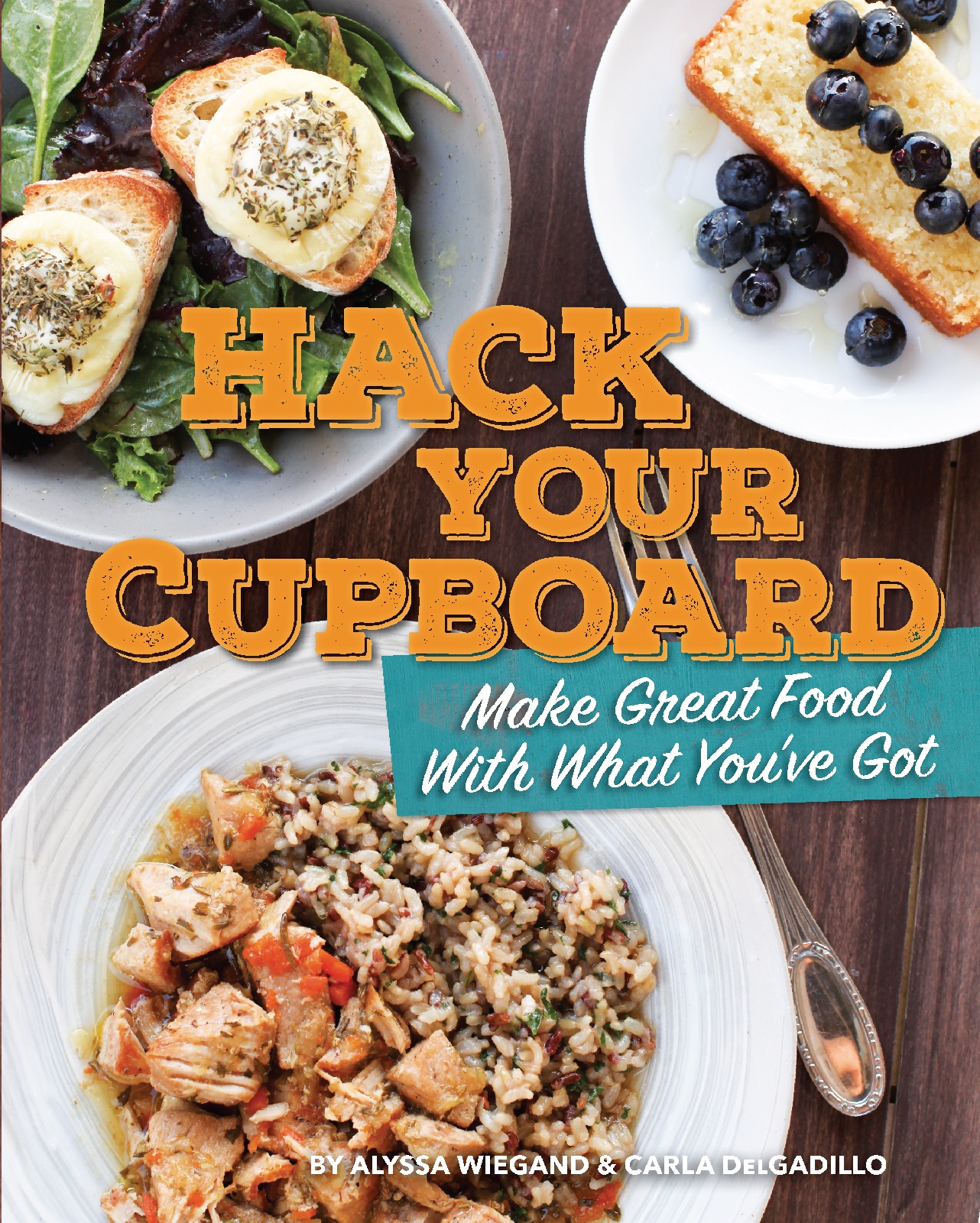 Hack Your Cupboard
Make Great Food with What You've Got
It's not always easy to try out a new recipe, but sticking to what you know and love can get pretty boring. After a discussion of what food storage areas typically have (and what they ought to have), Hack Your Cupboard provides age-specific guidance to help you move on to more ambitious meals. This makes it the perfect book to take from the family pantry to a dorm room fridge, a first apartment, and beyond. With dozens of photographs as well as dream dinners for every skill level, this is the cookbook for anyone who wants to break out of a kitchen rut without breaking too much of a sweat.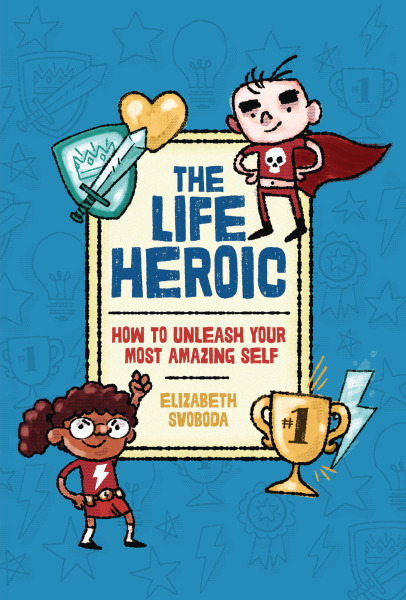 The Life Heroic
How To Unleash Your Most Amazing Self
Heroes are superhuman. Or at least it's easy to assume that when you read ripped-from-the-news stories of derring-do. But in reality, almost anyone who's motivated can be a hero, and the heroes who make the biggest impact aren't always the ones who make headlines. This approachable, research-backed guide will equip kids with the tools they need to become everyday heroes. Along the way, you'll hear from real heroes living out the truth of psychologist Phil Zimbardo's words: "Most heroes are ordinary. It's the act of heroism that's extraordinary."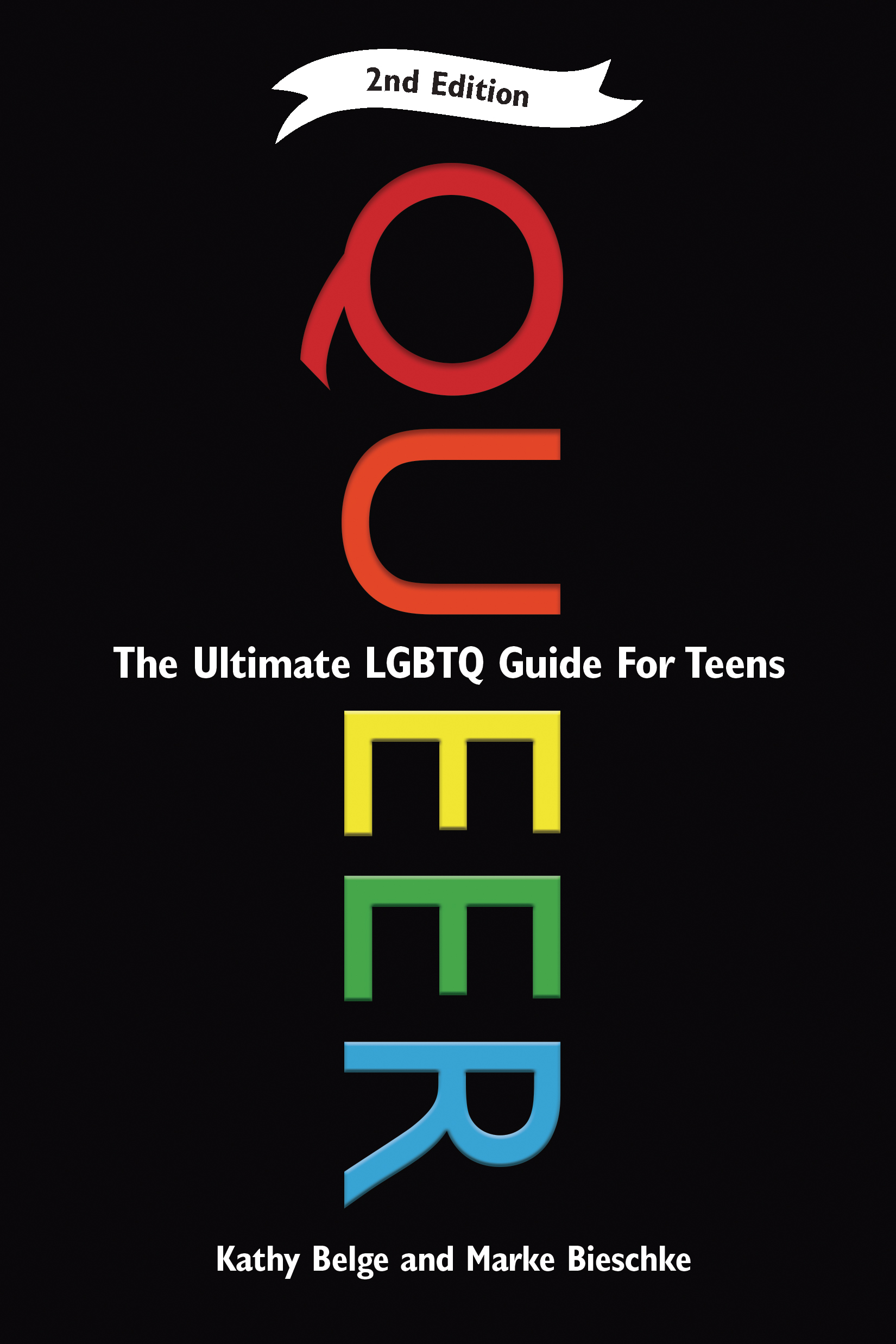 Queer, 2nd Edition
The Ultimate LGBTQ Guide for Teens
Teen life is hard enough, but for teens who are LGBTQ, it can be even harder. When do you decide to come out? Will your friends accept you? And how do you meet people to date? Queer is a humorous, engaging, and honest guide that helps LGBTQ teens come out to friends and family, navigate their social life, figure out if a crush is also queer, and challenge bigotry and homophobia. Personal stories from the authors and sidebars on queer history provide relatable context. This completely revised and updated edition is a must-read for any teen who thinks they might be queer or knows someone who is.
Sign up for Book Beat, Lerner's newsletter covering Zest titles along with other teen nonfiction and fiction.
Be the first to know more about Zest!